Why Recessed LED Light Strips Need Aluminum Profiles


Are you looking for an efficient lighting solution for your home or business? Look no further than LED light strips. LED light strips are a great way to add energy-saving, cost-effective ambient lights without increasing your electric bill. But if you're thinking of installing recessed LED light strips – the kind that are hidden from view – you should definitely invest in aluminum profiles. Here we'll go over why recessed LED light strips need aluminum profiles and what they can do for your space. Read on to find out more!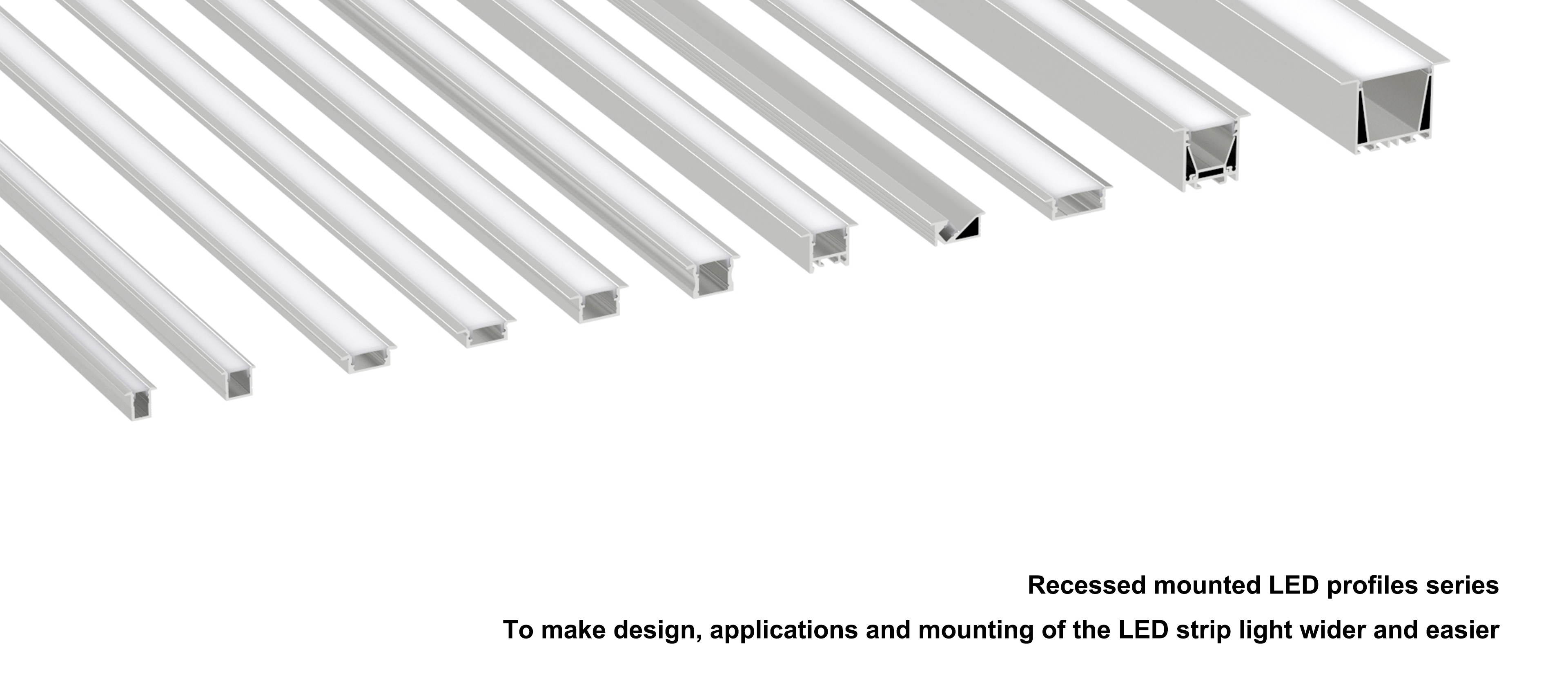 Understanding Recessed LED Light Strips: A Primer
Recessed LED light strips are a popular and versatile lighting choice that can be used for a variety of purposes. These sleek and stylish lighting options offer a high level of functionality and performance, making them an ideal choice for anyone looking for an efficient and effective lighting solution. Whether you are looking to create a warm and inviting atmosphere in your home or need a bright lighting option for your business, recessed LED light strips are a great choice. In this primer, we will explore the basics of recessed LED light strips and help you understand how they work and why they are a wise investment for any lighting project. So, if you are ready to take your lighting game to the next level, it's time to dive in and explore the world of recessed LED light strips!

The Role of Aluminum Profiles in Recessed LED Lighting
When it comes to achieving that sleek and modern look for your home or office, recessed LED lighting is a top choice. But have you ever thought about the role of aluminum profiles in making it all possible? These profiles serve as the foundation for your recessed LED lights, ensuring maximum functionality and a clean, minimalist style. Aluminum is durable and lightweight, making it the ideal material to support your lighting system without adding any unnecessary bulk. Plus, with a wide range of profile shapes and sizes available, you can truly customize your lighting to fit your space and design preferences. So, the next time you admire the seamless glow of your recessed LED lights, remember the pivotal role that aluminum profiles played in making it all happen.

Case Study: Enhancing Aesthetic and Functionality with Aluminum Profiles
Aluminum profiles have been widely used across various industries due to their unique properties that offer excellent aesthetic and functionality benefits. In this case study, we will explore how aluminum profiles were utilized to enhance both the visual appeal and functional performance of a product. By replacing traditional materials with aluminum, the product's durability and strength were significantly increased, while also providing a modern and sleek design. Additionally, the customization options available with aluminum profiles allowed for greater flexibility in the design process, resulting in a product that was not only attractive but also highly functional. Through this case study, we will discover the many benefits of incorporating aluminum profiles into product design and manufacturing processes.

In conclusion, recessed LED lighting is moving far beyond its basic and functional incarnations to light up the world in new ways. By understanding the potential benefits of integrating aluminum profiles into your design, you can make an informed decision on how best to harness this powerful lighting technology. From providing enhanced aesthetic elements and increased functionality to transforming a living space for the modern user, adopting creative recessed LED lighting systems will open up unprecedented possibilities for any home or business. Therefore, if you are looking to incorporate meaningful light into your home or business, consider exploring the capabilities of recessed LED lighting with aluminum profiles for an integrated solution fitted for any occasion. The sky is truly the limit! Don't wait any longer; give it a try today and enjoy all it has to offer.