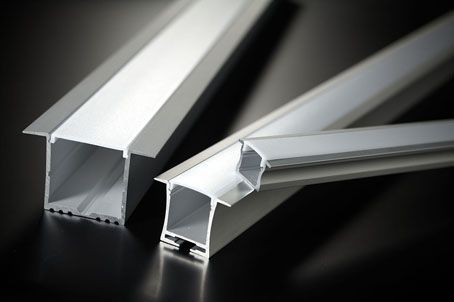 The Application of LED aluminum profile lighting system
It's a special partial auxiliary lighting system, can be widely used in various interior decoration scenarios and local light spaces. A touch of auxiliary decorative lighting in addition to the basic lighting creates different atmospheres and visual enjoyment.
For all concealed lighting applications including joinery lighting, cove lighting, under-cabinet lighting, display case lighting, restaurant & bar lighting, commercial & residential linear lighting etc.