Ledshine Lighting Co., LTD. was founded in 2009 and located in Shenzhen China, which is known as China's Silicon Valley. As a company that started with the innovation, development and manufacturing of LED strip, Our underlying idea is to create high quality, modular component systems to integrate flexible LED strip and rigid LED strip into everyday living space in order to meet the high expectations and needs of our customers.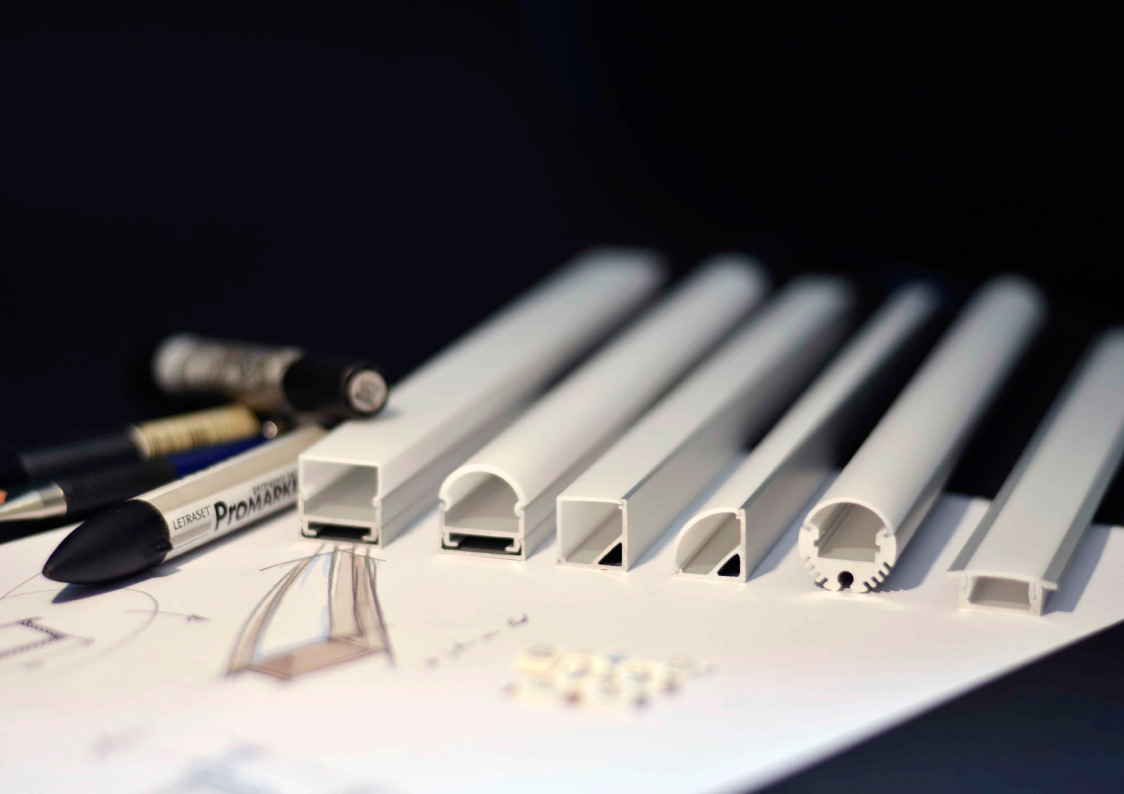 To go one step further than assembling standard light fixtures, Ledshine company designed a wide range of LED aluminum extrusions, diffusers, end caps, brackets and other accessories that enables the customer to customize and adjust to their individual needs. Our offer includes mini, small, middle and big LED aluminum profiles dedicated for universal use as well as high light output fixtures dedicated for special applications.

Ledshine LED Extrusions combined with the wide range of accessories used for mounting, sealing, conducting electricity and a wide range of Ledshine high quality LED strips – provide an endless number of lighting solutions - imagination becomes the limit.

Ledshine is forever developing new designs and evolving our component system based on our market research and feedback from some of our best customers and representatives.

Our design minded staff at Ledshine can always help you to understand and integrate our system into your everyday life. With varying backgrounds in technical and mechanical services and the willingness to help you create whatever your imagination can come up with while using our system, we know that Ledshine is your best choice for LED lighting integration.

The Main components of LED linear lighting system
1. 6063-T5 Aluminum in anodized or RAL colors painting.
2. PMMA(Polymethyl methacrylate) or PC(Polycarbonate) diffusers.
3. Optic Lens, Clear, Opal, Frosted diffusers are available.
4. LED Modules(Flexible LED strip or Rigid LED modules)
5. LED driver.
6. Connector, End caps & Mounting Kit.

The Application of LED Linear lighting system
It's a special partial auxiliary lighting system, can be widely used in various interior decoration scenarios and local light spaces. A touch of auxiliary decorative lighting in addition to the basic lighting creates different atmospheres and visual enjoyment.
For all concealed lighting applications including joinery lighting, cove lighting, under-cabinet lighting, display case lighting, restaurant & bar lighting, commercial & residential linear lighting etc.

Why Ledshine is your #1 choice:

Fast lead time

we hold a large inventory of our products in our Shenzhen warehouse and most models can be shipped in 5 business days.

High Quality

Our LED aluminum profiles are made with standard 6063-T5 aluminum and high quality double anodized, our diffusers are certified for UV and fire rated and unmatched by the competition and our LEDs is LM-80 approved and 80+/90+ CRI.

Support Zhaga Standard

The design of our big LED aluminum profiles support the LED modules & drivers of Tridonic, Osram, Philips & BJB(Zhaga standard). The customers needn't to develop LED aluminum profiles for their applications when they want to use the above brand LED Modules. Ledshine can help them to save money and time.

Cost Control

Like many high technology products are made in China. All our products are produced by professional Chinese factories. That's why We can offer you high quality products, but very reasonable price. We help you to make cost control for your lighting projects.

Technical Support

customers receive technical support and a dedicated sales person to speak with. We are a business you can trust with a great reputation of customer service and superior products.

OEM Welcome

Our products can be developed and produced under OEM condition. Share with us your idea and we will turn it into a luminous reality.