Have you ever wondered how to maximize efficiency and light quality in your lighting project? While there are many different options available, the combination of LED aluminum profile and LED extrusion has proven time and again to be an effective solution. By utilizing this synergy, not only can you achieve desired results with less energy expenditure, but also ensure that the overall visual impact of your lights is optimized. Read on to learn more about why these two components work so well together!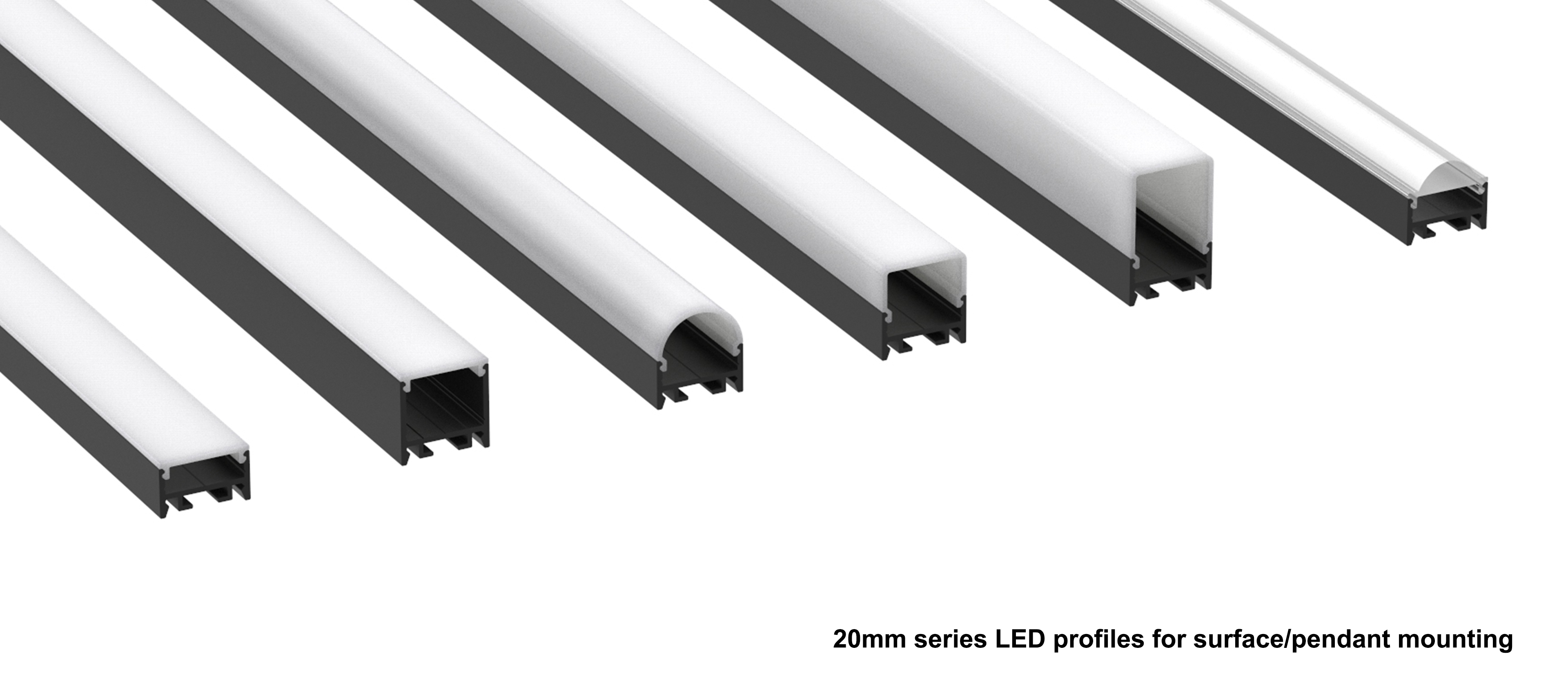 1. The Fundamental Link Between LED Aluminum Profiles and LED Extrusions
LED aluminum profiles and LED extrusions may seem like two different things, but they are closely related and work hand in hand to create efficient and stylish LED lighting solutions. LED aluminum profiles are essentially the casing for LED lights that are used to protect sensitive components and also to provide a decorative finish. On the other hand, LED extrusions are the fixtures that hold the LED strips or modules in place within the profile. By using LED extrusions within the aluminum profile, you can achieve a clean, professional look that also maximizes the light output and minimizes glare. Together, these two components create the fundamental link in creating modern, sleek, and energy-efficient lighting systems.
2. Optimizing Energy Efficiency Using LED Aluminum Profiles and Extrusions
Energy efficiency has become a priority for homeowners and businesses alike. One way to optimize energy efficiency is through the use of LED aluminum profiles and extrusions. These innovative products combine the benefits of LED lighting with the durability of aluminum construction. They are designed to increase energy efficiency by directing and controlling the light emitted by the LEDs while minimizing heat loss. LED aluminum profiles and extrusions can be used in a variety of settings, including commercial and residential projects. By reducing energy consumption and extending the life of the LEDs, these products offer an economical solution that is both eco-friendly and stylish.
3. Technical Aspects of Combining LED Aluminum Profiles and Extrusions
When it comes to combining LED aluminum profiles and extrusions, technical aspects should be considered to ensure a seamless installation. These aluminum channels offer an effective way to mount and protect LED strips while also enhancing their appearance. However, choosing the right profile and extrusion style that fits your specific LED strips is critical to ensuring a successful application. Factors such as the profile size, compatibility with LED strips, and ease of installation should be taken into account. Overall, taking the time to consider the technical aspects of combining LED aluminum profiles and extrusions can lead to long-lasting, high-quality LED lighting installations.

In conclusion, LED aluminum profiles and extrusions offer a powerful combination of energy efficiency and versatile applications. The correct choice for LED aluminum profiles and extrusions can make or break an LED lighting setup while still benefiting from increased energy efficiency. Furthermore, there are some key technical elements to consider when maximizing the impact that these components have on an LED lighting setup. From the right type of diffusion to structural rigidity and more, understanding how to securely mount and maintain an LED light source within its frame is the foundation for successful illumination. Choosing the best extrusion for today's fast-paced design environment is essential to making sure that your light sources are efficient, reliable, and long lasting in any application you choose. By taking into account these tips regarding LED aluminum profiles and extrusions, you can be prepared to maximize your energy efficiency and reap the most benefits from your set up. So take the time to research what solutions will work best for you - your wallet will thank you later!