Illuminating Spaces: A Guide to Smart LED Light Strips with LED Aluminum Profile
Are you looking to transform your space with beautiful, vibrant lighting? Smart LED light strips are a fantastic way to do just that! Imagine transforming any room in your house – from the kitchen to the bedroom – into an inviting and personalized haven of illumination. With smart LED aluminum profile design, the possibilities for customization are endless: set scenes; adjust colors; and install dimmers - all with a touch of your finger! In this guide, we'll show you how using LEDs can create captivating shapes and structures within even the most difficult locations. We'll also explore how best to use them throughout different rooms by providing helpful tips and tricks on installation, user control flow, design principles and protecting against EMF emissions. So if you're ready to take your home's look up a notch for less than ever thought possible before then read on—you won't want to miss out!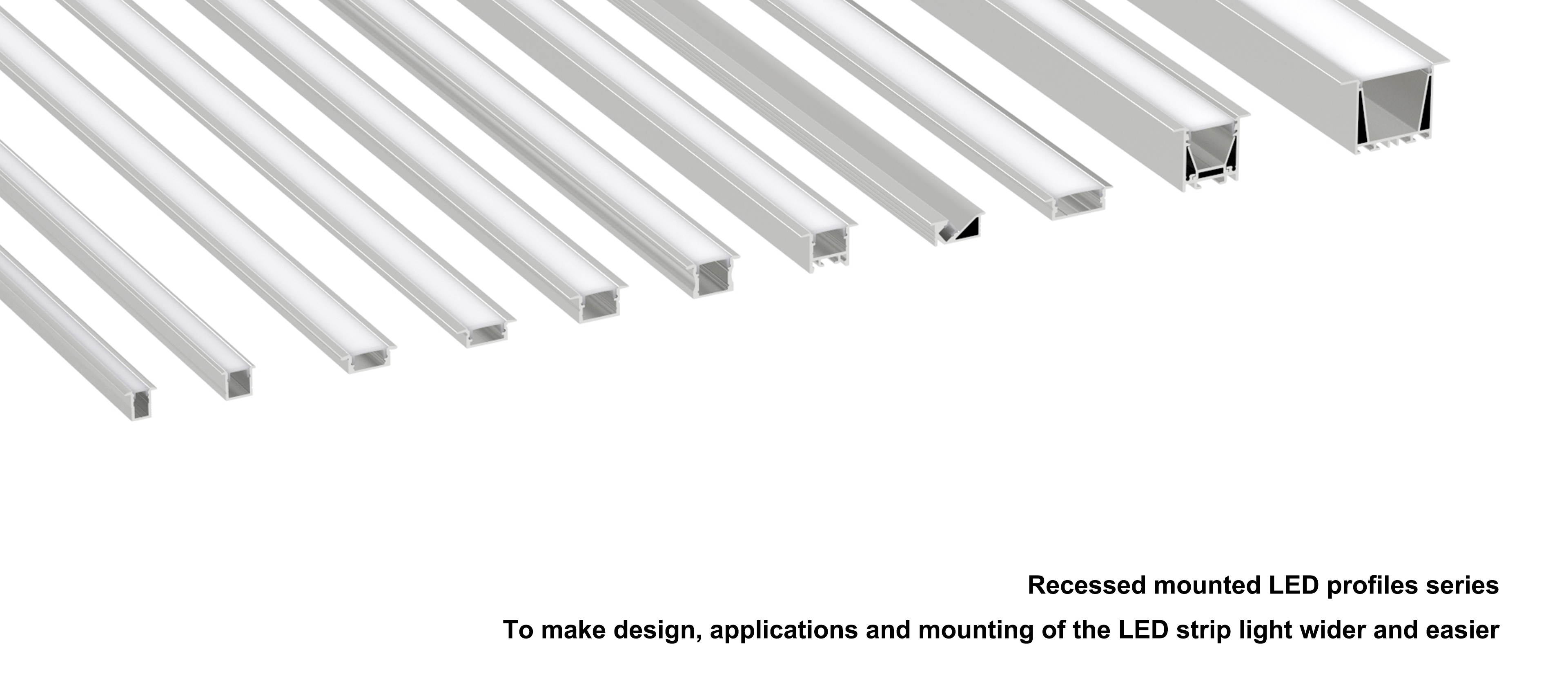 Enlightening Ambiance: Transform Your Space with Smart LED Lighting
The right lighting can make all the difference in transforming a space from drab to dynamic. With smart LED lighting, the possibilities are endless. These innovative lighting solutions allow you to personalize your space and create an atmosphere that suits your style and mood. Whether you prefer warm, cozy lighting for a night in or bright, energizing lighting for a productive workday, smart LED lighting has you covered. With advanced control features like voice commands and smartphone app connectivity, you can easily switch between lighting modes or adjust the brightness and color temperature to suit your needs. Ready to take your space to the next level? Consider upgrading to smart LED lighting and see the difference for yourself.

The Marriage of Style and Technology: Smart LED Light Strips and Aluminum Profiles
The integration of technology into our daily lives has revolutionized the way we experience the world around us. From smartphones to smart homes, we've come to expect a seamless blend of convenience and efficiency in every aspect of our lives. And the marriage of style and technology has never been more apparent than in the advent of smart LED light strips and aluminum profiles. These sleek and sophisticated lighting solutions not only offer the convenience of wireless control but also provide an aesthetic appeal that enhances the overall ambiance of any interior space. With endless possibilities for customization and modern design, it's easy to see how these innovative products are sure to become a staple in modern home décor.

A Closer Look at Smart LEDs: Features, Control Options, and Customization
Smart LED lights are a game-changer in the world of home and office lighting. These innovative devices are designed to provide features that traditional lights could only dream about. With options such as voice control, scheduled timers, and customized scenes, smart LEDs are more than just a bulb; they're a lifestyle upgrade. You can control them from anywhere, set them to turn on and off according to your schedule, and even create different lighting setups for different moods and occasions. The best part is, that you can do all of this with just a few taps on your smartphone. So, if you want to take your lighting game to the next level, think smart – think LEDs.

To truly appreciate the full range of capabilities that Smart LED lights and aluminum profiles have to offer, you can never go wrong with getting a first-hand experience. Buy now and gain added aesthetic value while also enjoying the many benefits that come with outfitting your space with an advanced lighting solution. Whether you're completely redesigning one room or simply adding a few accent lights, the possibilities are virtually limitless. When creating ambiance is a priority for you, smart LED light strips and aluminum profiles form the perfect match to transform your space in amazing ways. So what are you waiting for? Start designing your very own customized ambient atmosphere today!